Westin Montreal is offering preferred rates for Comiccon visitors.
Special rates:
– King size bed: $249/night.
– Double room – Two (2) Queen size beds: $269/night.
The hôtel Monville is offering a special rate of $189/night for a one (1) King size Room!
Link: https://bit.ly/2GkNZAV
Promo code: COMIC2020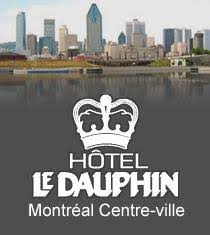 Le Dauphin hotel in Montreal is also offering a special rate to Comiccon visitors.
– King size bedroom: $199/night.
To reserve, dial 514-788-3888 or email mtl@hoteldauphin.ca and mention Montreal Comiccon.
___________________________________________
Looking for another great hotel? Click here.